If you have an entrepreneur in your life or if you just want to treat yourself, I have the perfect list for you! Being an entrepreneur myself, I have had a lot of time to make my life easier with things like planners, calendars and more. Here's a list of some gift suggestions.
1. A nice travel backpack
I didn't know how much I needed a backpack with a loop to put on a suitcase until I started traveling again this year. This specific backpack from Calpak is sleek and perfect to fit your laptop, notepads and anything else you might need when heading to work at a coffee shop. Plus, it slides onto your suitcase when you're traveling in the airport. It's so cute that I'm definitely adding this to my wish list as well.
2. Blue Light Blocking Glasses
As entrepreneurs who work from our laptops, we're staring at a screen all day so it's important to protect our eyes! I recently bought these blue light blocking glasses for a good price and wear them everyday.
3. Gold Coil Planner
This planner has been life changing for me! You can customize all of the pages to make the planner look exactly how you want to. They have pages for personal life as well, such as budget planning, grocery list planning, recording baby moments and more. A giftcard would be the perfect gift for that entrepreneur in your life.
4. Coffee Beans from French Truck
Being from New Orleans, I had to include something in here from NOLA for you. Coffee lovers will rejoice over this blend from French Truck. French Truck is a New Orleans coffee shop staple here and tourists always have to stop by when they're in town for their famous iced coffee. But since we can't ship iced coffees, give their beans a try. This specific blend is a festive one perfect for the holidays.
5. Portable Laptop Stand
I don't know about you, but I work on my couch whenever I feel like switching it up from my desk. That's when this portable laptop stand comes in handy. And even better that this one is super cute and comes in different colors.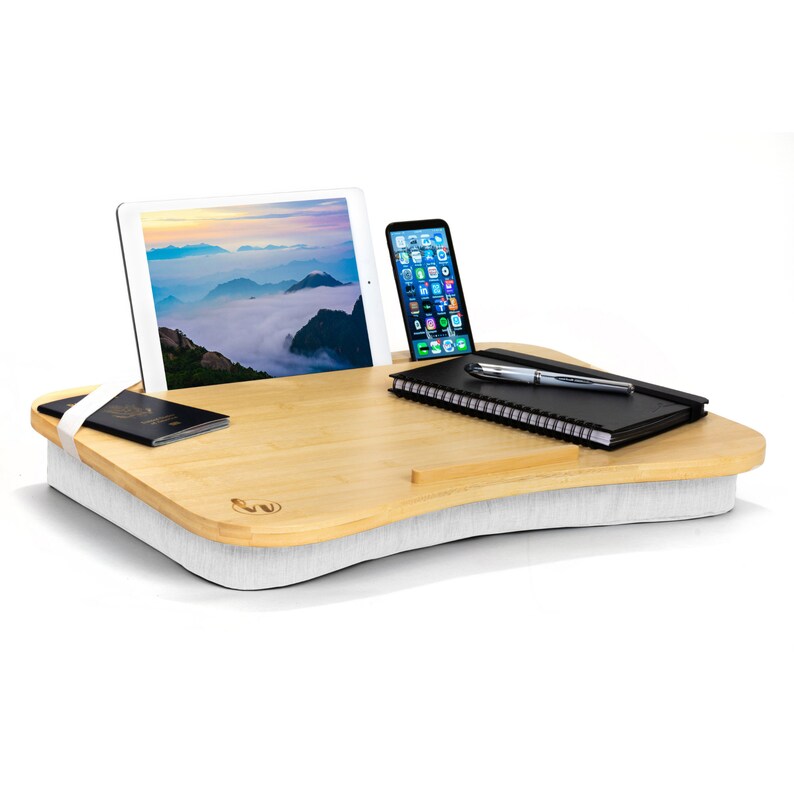 6. An entrepreneur shirt or sweatshirt
I obviously have to include my own apparel shop! And good news, the new fall launch just arrived. These shirts are perfect for gifting or for treating yourself. Blog readers and email subscribers get 20% off with code EMAIL20 ! Check out the entire shop here.
7. A wall calendar
Artifact Uprising is one of my favorite print companies and I love everything on their site. But you can never have too many calendars as an entrepreneur. This Walnut Desktop Photo Calendar is perfect to personalize with photos and have on your desk year round.
---
Happy Shopping! I'd love to know if you purchase any of these items on this list or if you have any suggestions for me to add to this list. Shoot me an email over at hello@michellemariestudio.com My inbox is always open.